Revolutionize Your Business with Front-end Development Services
Your target audience is going to judge you based on your website. Make sure you leave an everlasting impression.
Custom  Design & Development
Optimization & Integration
Frontend Hands-on Exercises
Project Successfully Delivered
A Front-end Developer Company That Focuses on Innovative Solutions
A slow unresponsive website can impact your business negatively. At Codevian, we specialize in front-end development services that will enhance your website's performance and deliver a seamless browsing experience. Our expert team of front-end developers will optimize your website's code, implement responsive design, and integrate modern technologies to ensure fast load time, smooth navigation, and visually appealing layouts.

With our personalized solutions, you can captivate your visitors, improve conversion rates, and stay ahead of the competition — all that on a budget. Let's transform your website into a high-performing powerhouse today.
Front-end Development Services We Offer
HTML and CSS can be game changers when it comes to providing an excellent UI/UX. Our expert team can develop
Solving Front-End Development Challenges — How Codevian Boosts Your Business
At Codevian, our experienced front-end developers skillfully handle obstacles while creating user interfaces that are visually appealing and functional. We solve front-end development challenges like poor UI/UX, improper design, compatibility issues, low performance, and other technical aspects of front-end development.

Our 5-step Front-end Development Process​
We thoroughly analyze your business needs and gather requirements to understand your goals and target audience. Then we strategize the roadmap which includes key features, project timelines, and a plan of action.

Our team creates visually appealing design concepts and prototypes that align with your brand identity and user experience goals. We convert the design into clean code, ensuring proper semantics for the best responsiveness, browser compatibility, and performance.
We conduct thorough testing and quality assurance measures to ensure the functionality of the product by leveraging essential front-end testing tools like Grunt, Karma, Mocha, and others. Our QA team meticulously conducts Unit Testing, Acceptance Testing, Visual Regression Testing, Performance Testing, and Cross-Browser Compatibility testing across multiple devices, browsers, and operating systems to identify and resolve any possible issue.
We assist in deploying your website or application to the desired hosting environment. Our team ensures a seamless transition from development to the live environment, ensuring your web app or website is accessible to your target audience.
Our commitment to you continues after the completion of the project. We provide ongoing support and maintenance services, ensuring that your website or application remains up-to-date, secure, and optimized.
Our skilled front-end developers use a wide range of innovative technologies, demonstrating their proficiency in using various tools and methodologies. They have a diverse skill set and create dynamic interfaces and seamless user experiences that adhere to current industry standards.
ReactJS

Vue.js

Angular

Meteor

Django

jQuery
HTML/HTML5

CSS

Sass

Bootstrap

Git

gulp.js

Cypress

Selenium

Katalon

UFT

TestComplete

Ranorex
Tools

Asana

Jira

Trello

ClickUP
MySQL

MongoDB

Microsoft SQL

Server

Oracle
Why Should You Work with Us?
If you're wondering why you should hire us as your front-end developer, here are a few things you should know about us.
With a highly skilled team of front-end developers, we bring a wealth of expertise and knowledge to the table.
Timely Delivery & Fast Turnaround Time
We understand the importance of meeting deadlines, and our streamlined processes ensure that we deliver projects on time without compromising on quality.
We know the importance of resources and so we maximise your ROI while providing high-quality results that align with your budget.
We take time to understand your unique business needs and goals and create customized front-end solutions.
Flexibility & Collaboration
We maintain open lines of communication ensuring that your feedback and ideas are incorporated.
We implement best practices and industry standards to protect your data and ensure no security breach takes place.
Whether it's creating intuitive interfaces, optimizing mobile responsiveness, or integrating interactive elements, front-end development plays a crucial role in shaping the online presence of businesses across various sectors and here are some of the industries we serve:
Augment Your Front-end Capabilities with Our Skilled Front-end Developers
Need assistance with your new project due to a shortage of staff? Look no further — we're here to help!  We offer a comprehensive resource-as-a-service solution that lets you integrate our top-notch front-end developers into your team.
WHAT OUR CLIENTS SAY ABOUT Codevian
Over 1200+ Satisfied Clients and Growing
Entire web development team attention to every detail of our design, layout, color pallet, branding, and presentation. Their communication and response time was excellent and they welcomed our input. Patiently heard all our concerns or recommendations. We continue to use Codevian for our future projects and we highly recommend them.
President and CEO Mckenzie Chase Management
Codevian team is amazing. My project was fairly complicated and I never had to micromanage. Yogesh and his team communicated perfectly what I asked of them and provided work that was above what was expected. Worth every penny if you want your project done right the first time.
Great Company This a great company. The pricing is great and they are smart, reliable and passionate. They offer great solutions to complicated problems. They are always available and very flexible.
A very professional and responsive approach to achieve customer goals. Developed Very high Quality BtoC Ecommerce app for our Bhaki Domian
AVP - IT & Engineering at Shemaroo Entertainment Ltd
The new tool helps the internal team save over two hours a day, meeting their expectations. Codevian Technologies Pvt. Ltd. provides a high level of customer service and support. The team is hard-working, creative, and dedicated.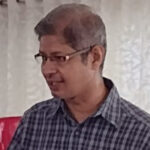 I have an excellent experience with Codevian's delivery teams. They have good, established processes to deliver a high quality product. More importantly, whenever there's any problem, the team is able to quickly respond and work towards the solution
Latest Updates from Our Experts
At our organization, addressing the most commonly asked questions is our top priority. If you don't see the exact one, don't fret—we're delighted to respond to your inquiries. To get in touch, simply click the link below. Our professionals are here to assist you.